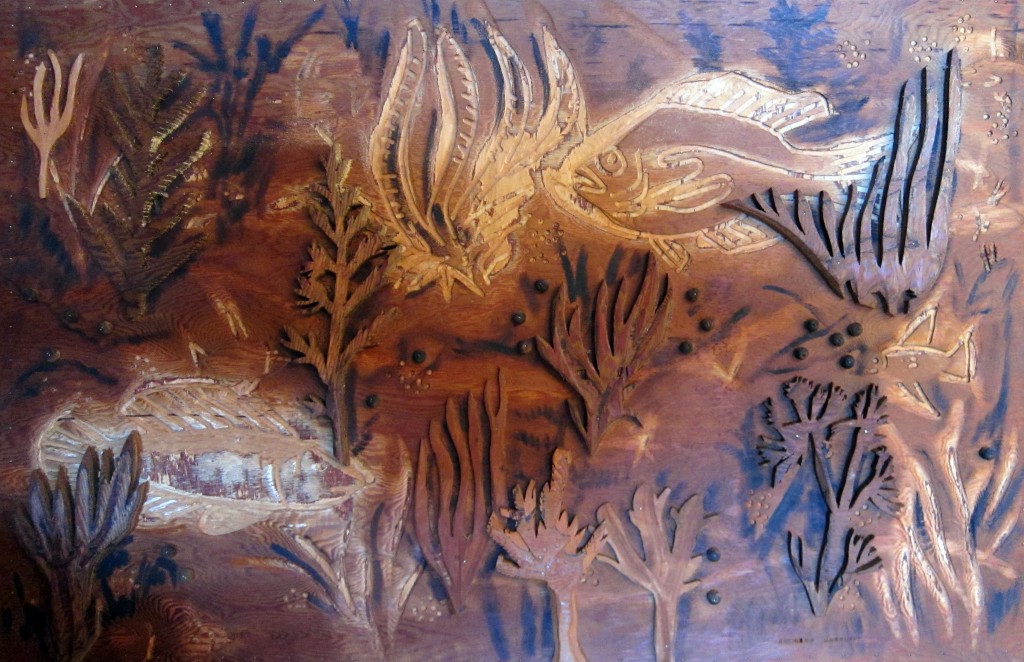 Untitled (Aquatic) (unfinished), 1977, wood, 33 x 51 in. Cushing Historical Society, Gift of Colby College and Kohler Foundation, Inc.
Cushing Historical Society
17 Hathorne Point Road
Cushing, ME 04563
http://cushingmainehistoricalsociety.org
Works can be viewed by appointment, or during monthly meetings from April to October and at "Arts in the Barn" events. Visit the organization's website to learn more.
One oil painting, two sculptures, four wood reliefs, and three of the artist's woodworking tools.