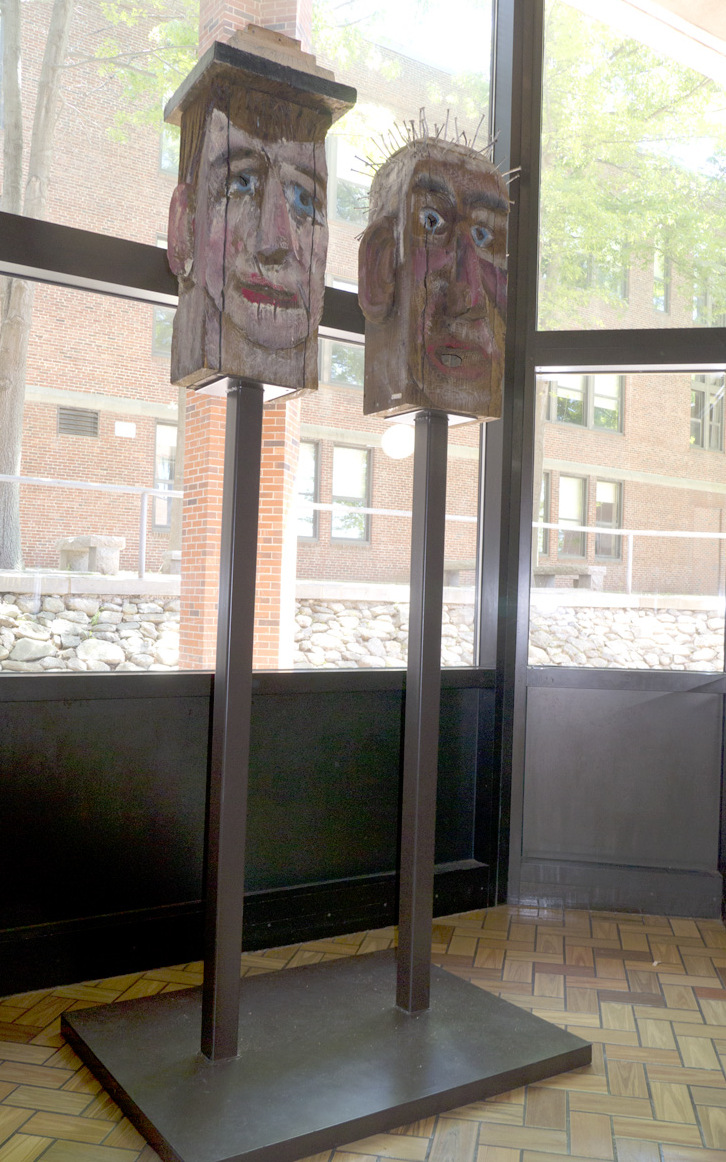 Untitled, 1976-77, wood, paint and nails; wood and paint, 36 x 20 x 17 in.; 37 x 16 x 15 in. Portland Public Art Committee, Gift of Colby College and Kohler Foundation Inc.
Deering High School
370 Stevens Avenue
Portland, ME 04103
(207) 874-8260
http://www.deeringhighschool.org
Open during the academic year only. As there is limited access to school grounds, we encourage you to please call before visiting.
Two sculptures