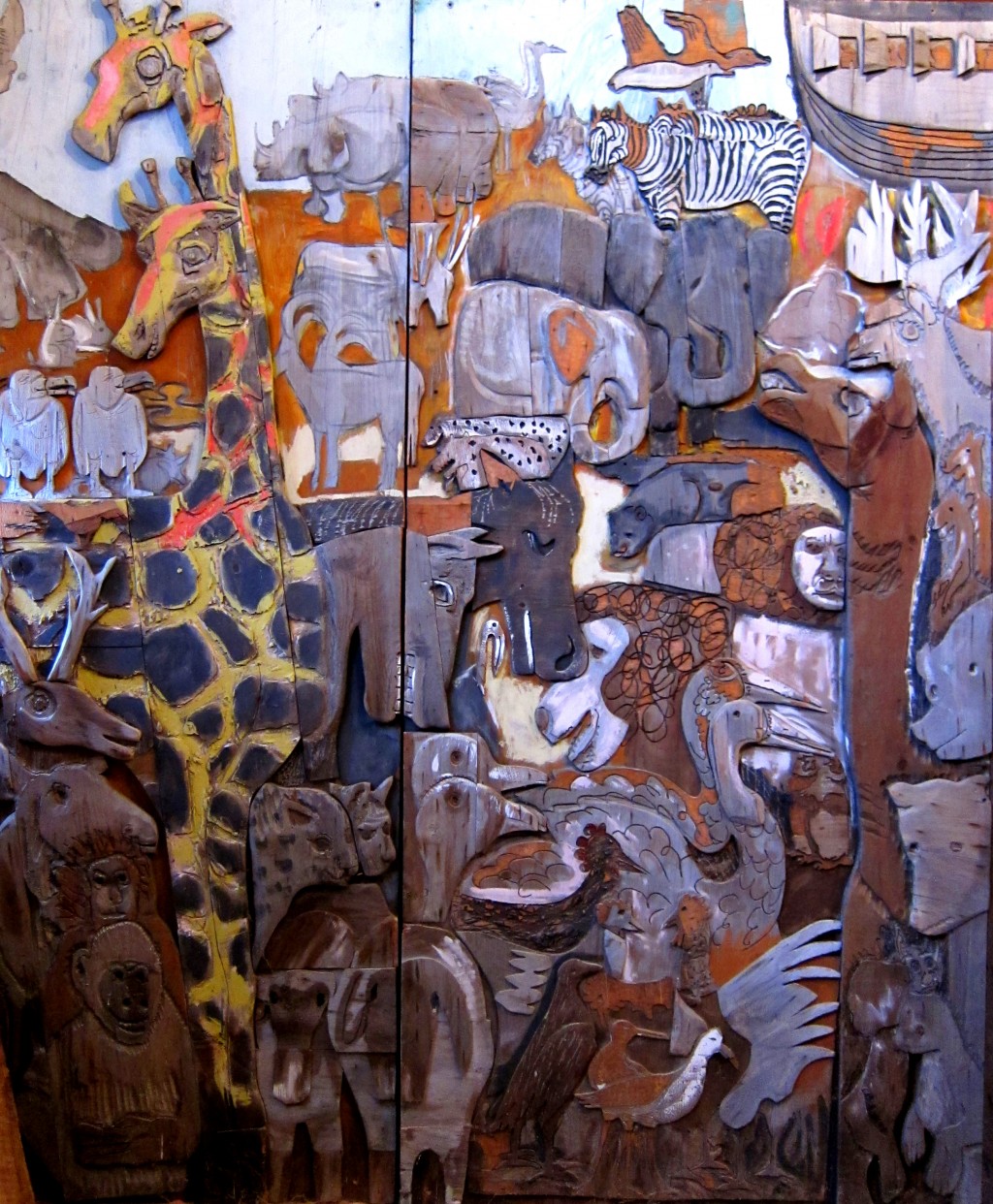 Noah's Ark, before 1975, wood and paint on wood, 96 x 96 in. First Baptist Church, Gift of Colby College and Kohler Foundation Inc.
First Baptist Church
47 Church Street
Gardiner, ME 04345
(207) 582-4747
http://www.gardinerfirst.org/wordpress/
The church can be opened for viewing anytime by appointment. This location is handicap accessible.
Four wood reliefs