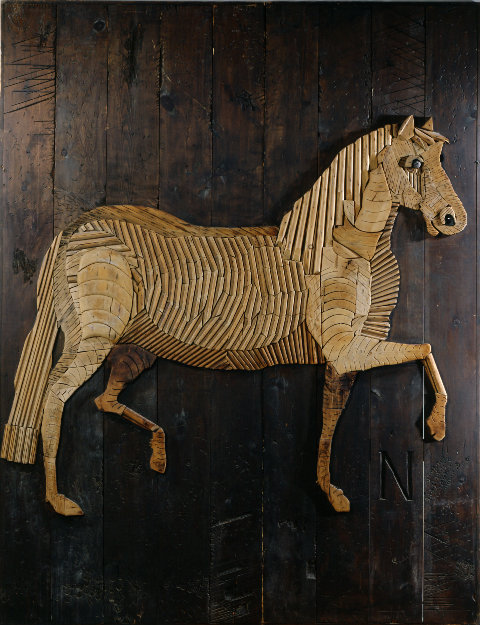 Noon Exercise, ca. 1963, pine, 116 x 88.5 in. Portland Museum of Art, Museum purchase with support from the Robert R. Masterton Memorial Fund and Helen Langlais, 1991.17a,b.
Portland Museum of Art
Seven Congress Square
Portland, ME 04101
(207) 775-6148
http://www.portlandmuseum.org
Tuesday, Wednesday, Thursday, Saturday, Sunday 10:00 AM to 5:00 PM 

Friday 10:00 AM to 9:00 PM 

Open on Mondays, Memorial Day through Columbus Day, 10:00 AM to 5:00 PM
One oil painting, five reliefs, including important mid-career works Noon Exercise, 1963 and Indian Jungle Relief, ca. 1966, six sculptures, and three works on paper. The collection also includes a monumental, non-working fountain, commissioned for the Samoset Resort in Rockport, Maine in 1974.
Artworks not always on view. Please call for current exhibition information.