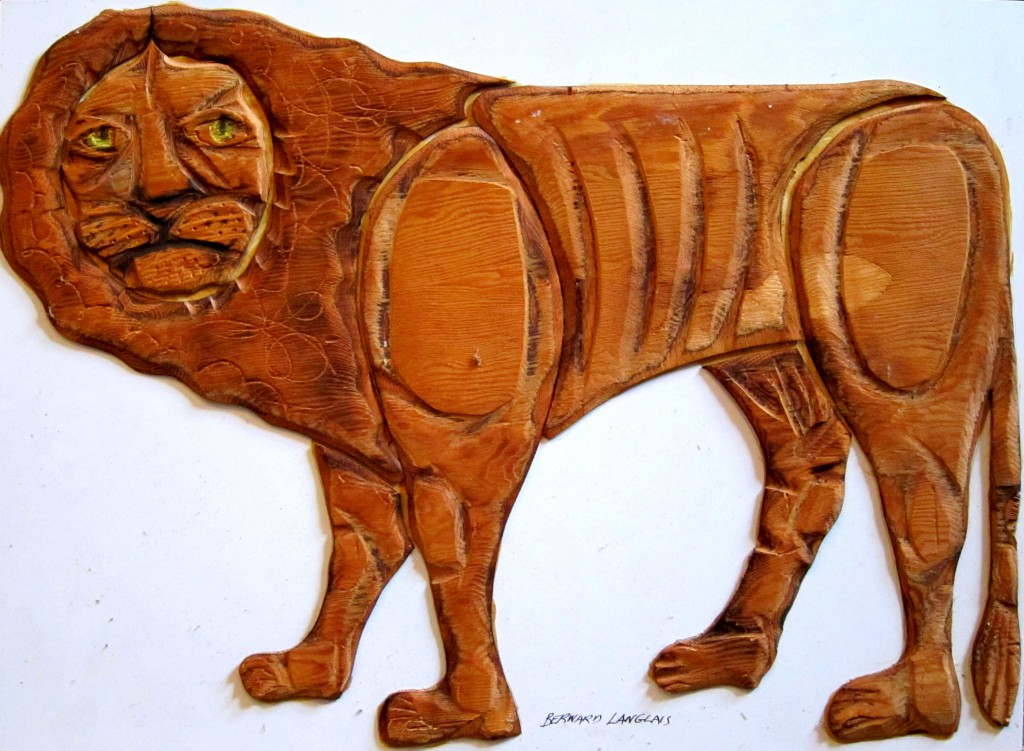 Lion, ca. 1970s, wood on Formica, 23 x 31 in. Kennebec Valley Council of Governments, Gift of Colby College and Kohler Foundation Inc.
Waterville Public Library
73 Elm Street
Waterville, ME 04901
(207) 872-5433
http://www.watervillelibrary.org
Monday-Friday 10:00 AM to 7:00 PM
Saturday 10:00 AM to 3:00 PM
Sunday (during the school year) 1:00 PM to 4:00 PM
Closed on Sundays in the summer. This location is handicap accessible.



Two works on paper