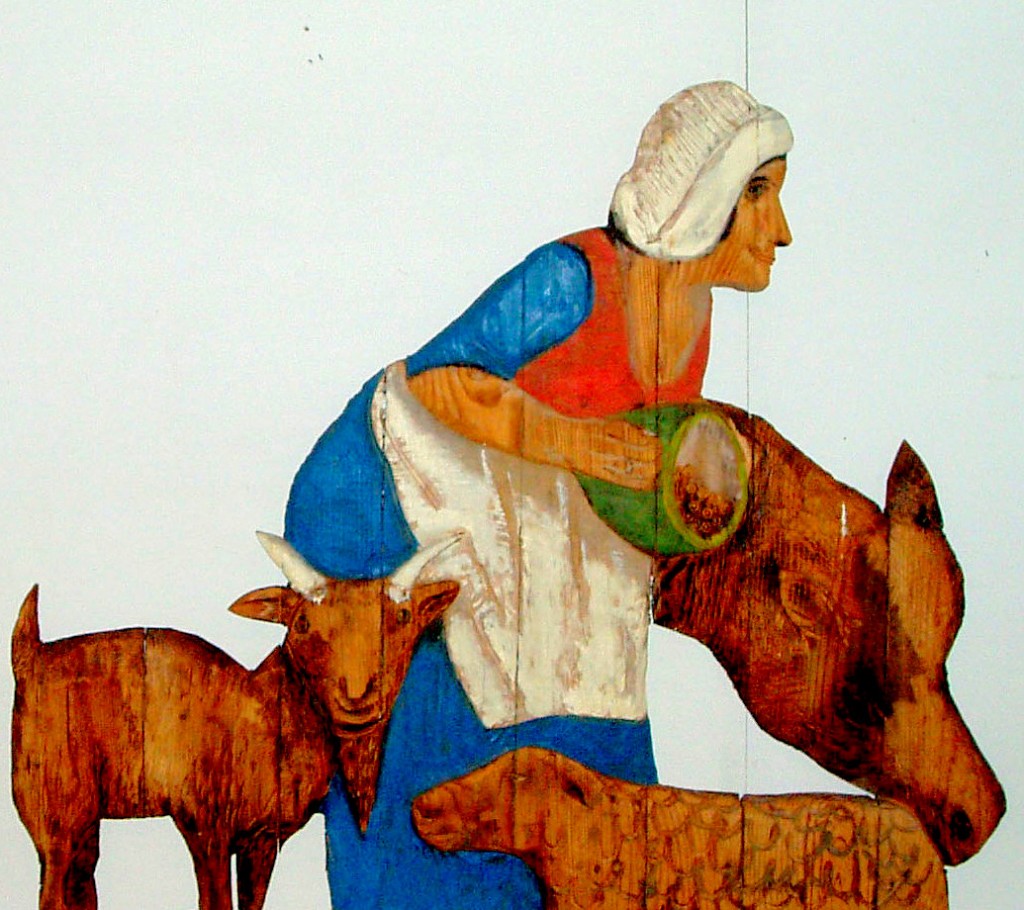 Farmers Wife, oil on wood. Western Foothills Land Trust, Gift of Colby College and Kohler Foundation Inc.
Western Foothills Land Trust/ Roberts Farm Preserve
64 Roberts Road
Norway, ME 04268
(207) 739-2124
http://www.wfltmaine.org
Two outdoor sculptures may be viewed daily from dawn to dusk and eight wood reliefs may be viewed in the warming hut, Saturday and Sunday 10:00 AM to 4:00 PM or by appointment in the summer.
For more information, please call or visit the Preserve's office located at 445 Main Street.